What do you think about having your branding on mobile apps that are in everyday use by your people?
Branding on pens and different stuff is everyday practice in companies. But today we hold smartphone in hands more often than pen and paper.
So why not to make mobile apps that are in everyday use with your branding?
We develop everyday use mobile applications like Flashlight app and give them your branding/identity so your people can use apps personalized for your brand.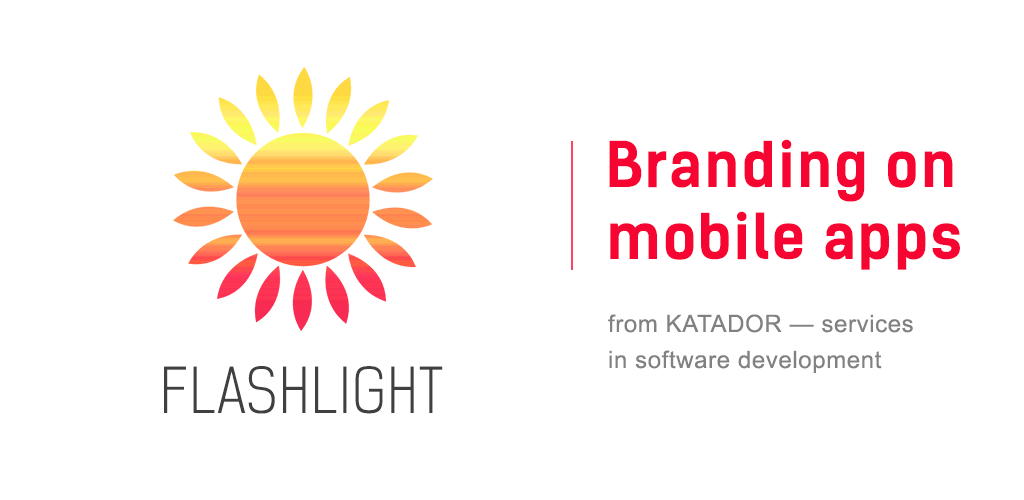 See working example on Google Play
Also see some concept ideas of branded Flashlight app on attached images.
There are 3 different design templates adapted for 3 brands.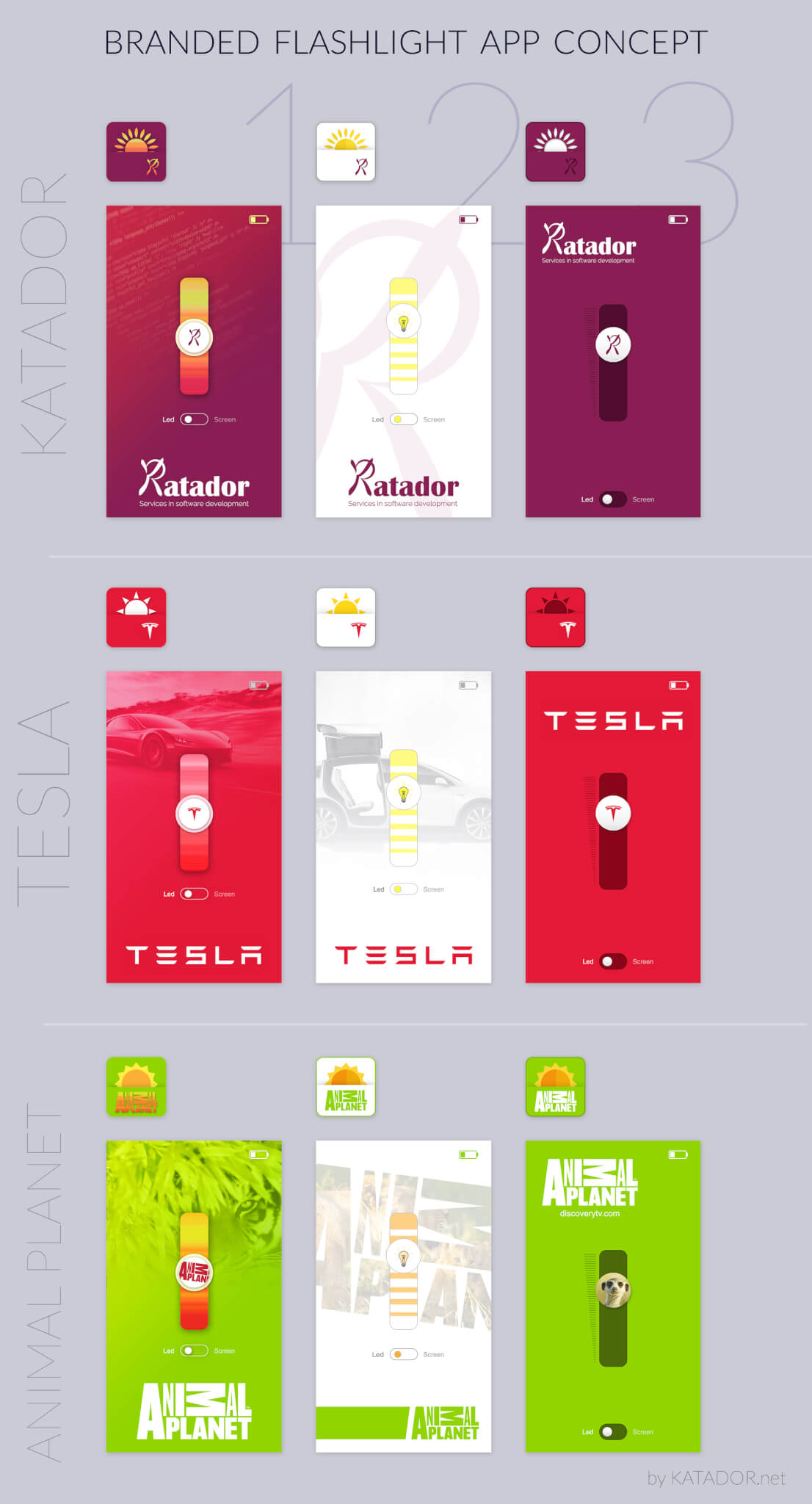 Want stable, good quality apps with your branding?